Selling your House on the Gold Coast? Sell your property with the power of unparalleled local knowledge, backed by the biggest name in Real Estate.
We understand that your key question when looking to sell your property will be, "are we going to achieve the very best price possible in today's market?"
In today's market, there is much more information readily available to buyers through online research. This makes it possible for potential purchasers to establish the likely maximum price they should pay for your property. The best way to convince a buyer to raise their limit, is for them to realise that someone else is prepared to pay even more for your property.
It is therefore vital to create competition in order to secure the best price when selling your house. At Ray White Labrador, our successful sales record is based on creating competitive situations to achieve the best result for our sellers.
Types of Properties we Sell on the Gold Coast
We have extensive experience in selling every type of residential property on the Gold Coast including houses, units, apartments, luxury houses, luxury units and apartments, townhouses, duplexes, and villas. Darren Davey, our Principal, has also dealt extensively in development sites across the Gold Coast and is experienced in all facets of potential development. We understand the zoning in our local area and how that affects what types of development may be approved, and therefore have a depth of knowledge across all residential sales which you can tap into.
Our Experience Selling Property on the Gold Coast
When choosing the best agent to sell your home you want to make sure you have an agent who is experienced in determining the right market price for your property, and who is skilled at negotiating the maximum sale price on your behalf. Our Owner and Principal Darren Davey has a professional sales career spanning over 35 years across diverse industries. Darren is a consummate real estate professional, and a highly skilled negotiator, who has a passion for residential real estate, and has a strong history of working with residential real estate across all areas of the Gold Coast, but focussing on Labrador, Chirn Park, Southport, Biggera Waters, Parkwood, Arundel, Coombabah, Molendinar and Ashmore.
How we Create Competition to Sell your Home on the Gold Coast
Never has there been so much data publicly available about what is happening in the property market. This gives potential purchasers perceived confidence as to what their 'ceiling' figure should be. Through interplay of competition, it's our aim to achieve a figure which we are happy to present to our sellers – a figure that is a reflection of the buyers competing for the property.
The most valuable marketing strategy to sell a property is to have representation across different property portals. The two major websites are realestate.com.au and domain.com.au but there are others, not least of which is raywhite.com. In addition to the online presence of your property, there are numerous additional strategies that we use that dovetail together to ensure your property has maximum exposure:
Online Portals – professional advertising on realestate.com.au, domain.com as well as several other portals ensures that every buyer actively looking to purchase a property in your area, will find your property;
Signs and Print Media – Professional DL drop cards and professionally installed sign boards bring your property to the attention of the local market and creates interest;
Brand – Ray White is Australia's most Googled real estate brand with over 1,000 offices across Australasia;
Group Database – Our online database of potential purchasers is huge and grows daily. All new sales listings are marketed to our database straight away. This database consists of current buyers, past buyers who are keen to buy again, and buyers researching the market who ask to be kept up to date on new listings;
Open Homes – Open homes attract interest from local buyers. The benefit of having a short 30 minute window within which all potential buyers can inspect the property is that it creates a competitive environment;
Fresh Marketing – Whether it's a DL card, brochure or signboard, Ray White's marketing looks fresh and professional and stands out from the crowd;
International Advertising – All of Ray White Labrador's sales listings are also uploaded to Juwai.com which is a Chinese website for buyers of overseas property. Juwai takes advertising from international property marketers, including developers and agents. Bloomberg News wrote that it is China's "largest overseas property website."; and
Social Media Marketing – this is fast becoming a formidable weapon in our advertising arsenal. Ray White Labrador uses 'Be Seen' campaigns across various Social Media platforms to target the Spontaneous Buyer.
Our Knowledge about Selling Properties on the Gold Coast
Buyers want to see themselves living in your home. They are already planning who gets which bedroom, and timing their commute to work and school. They will ask questions like which school is the property zoned for, what is the closest public transport, is the area flood prone, and where is the best cafe. It is important when choosing an agent to sell your house to ensure they know your area in detail. Local knowledge also means having a good understanding of the planning regulations for an area. Darren, Sandy and their family have lived and worked in the Labrador / Southport area for over 80 years, and they have strong connections with the area and detailed knowledge of the history of this area. When you choose Darren and Sandy Davey and Ray White Labrador to sell your property on the Gold Coast, you can rest assured that there are no other agents with comparable local knowledge.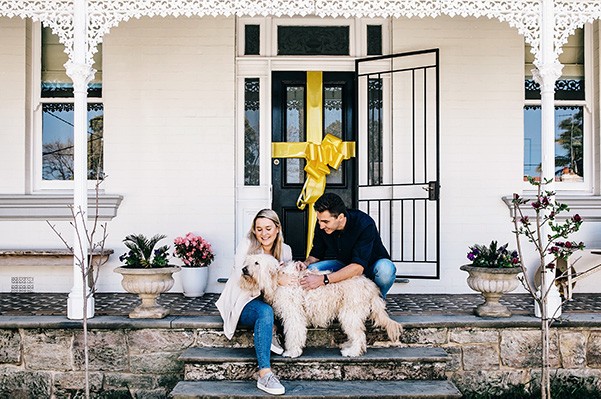 Who you are likely to Sell your Home to on the Gold Coast
Experience has taught us there are two distinct brands of purchasers. Each has different characteristics, yet the interplay of both brings results for our sellers. The two groups are:
The Dedicated Property Hunters – this group consists of purchasers actively seeking property. They are often looking to relocate in their immediate area, those moving from another market and those who simply remain constantly on the lookout for available properties;
A Spontaneous Buyer – the second group is not actively seeking to buy and would not describe themselves as potential purchaser. Yet, when the right property grabs their attention, they suddenly become interested buyers. It may be because the property is ideal for them, is close to family members or is one they have admired for a long time. It is presented to them at just the right time, and this group is the 'wild card' in creating purchaser competition.
Why Choose Ray White Labrador to Sell your Home?
Did you know that Ray White has over 1,000 offices across 10 countries. There are approximately 2 Million unique visitors to Ray White websites every month, and Ray White sells $5M worth of property every hour of the day.
No one knows the value of a family home better than a family. Ray White Labrador is a family business lead by owners Darren and Sandy Davey, and The Ray White Group is a 4th generation owned and led family company. From a Queensland country town, Ray White has grown to become the largest real estate agency across Australia and New Zealand, with market leadership also in Indonesia and offices in China, India, Dubai and other countries.
Ray White has always believed the critical element in achieving the best price for their sellers is to create competition. Having one buyer is good – having multiple buyers is much better.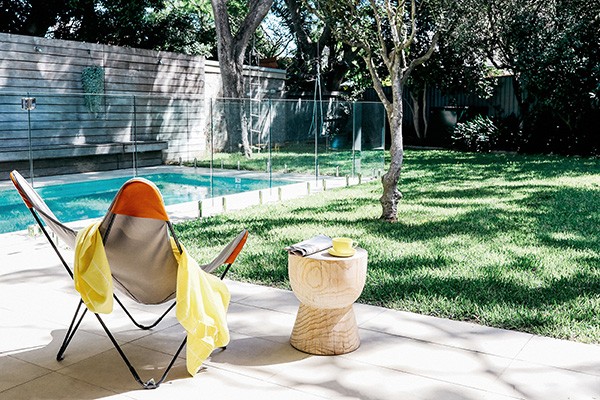 Selling your House FAQs
I want to sell my property, can I see your last local property sales?
When selling a house, you should ask your agent about their local sales and results to establish the agent's credibility, and their experience in the local area. Some agents may have high sales volume, but is that at the expense of great results for their Sellers? Our Principal Darren Davey is extremely experienced selling in our local area, and his sales results are always with 5% of his appraisal price.
Other agents may entice you by offering an inflated appraisal price only to continuously ask for price reductions and bring you low offers, which shows a lack of knowledge of the local area. So ask to see specific results and ask what the property was listed for and what it sold for. You'll be able to tell whether the price they are quoting you is based on actual market performance instead of wishful thinking.
Do you offer online housing auctions?
Yes. Online Real Estate Auctions have become increasing popular in recent years. What we are finding is that by selling your property in an online auction you can attract up to three times as many buyers. It really open the market up to interstate buyers and gives everyone a chance to participate from wherever they are. Vendors are often selling well above the reserve and get complete visibility of current bids in real time.
Process of Selling a House: Auction vs Private Treaty
Different properties call for different marketing and sales strategies. Ask your agent which method they recommend, but it's also important to understand why. A good agent will recommend the best sales method which takes into account the demographic of an area, the type of home, and who your eventual buyer will be, and what methods are working best for your type of property right now in the market.
I've sold my property and the buyers are asking for early access before settlement, is this a good idea?
This is a tricky question, and there are risks and legal implications to giving a buyer early access to your property before settlement. We highly recommend that the Sellers seek legal advice before agreeing to early possession. If you have engaged a Solicitor or Conveyancer they will be able to handle the request formally, thus ensuring that all parties are aware of their rights and obligations.
I want to sell my house, can you give me some references from recent property sales?
The best evidence of performance is speaking to other Sellers who have recently sold their property through that agent. Ask your agent to give you the contact details of their last three clients. If they are unable to do so this is a red flag that either they don't have many satisfied clients, or they don't have many clients at all. Darren Davey and the Ray White Labrador team have built a solid reputation on word of mouth referrals, and will be very happy to put you in contact with recent sellers (with their permission).
When selling my house, what is your plan for property inspections?
We will always recommend open inspections as they are one of the most important marketing tools out there. They give you a chance to show off your home, but they also create competition when buyers can see that there are other interested parties. You'd also be surprised at how many people just come to an open inspection because they like the area, and then fall in love with the property themselves even though they are not actively looking to purchase at that time.
At all open inspections Ray White Labrador agents ensure that your property is respected. We register the details of every attendee, asking attendees to sanitise their hands and remove their shoes before entering your property.
To make the best impression at an open inspection, you need your home to be looking absolutely impeccable, clean, well presented, and take care of any little maintenance repairs beforehand.
How (and how often) do you communicate with your Sellers?
You want to be kept up to date with the sale of your property, but how an agent communicates is also important. You might prefer a detailed run down after every inspection, or a written report each week. Alternatively, you might just want to know if there is something you need to take action on.
At Ray White Labrador we find that there is no standard way to keep you updated, as everyone is different. We offer a boutique service, backed by the biggest name in real estate, which means we are happy to customise our communications to suit the way you want to hear from us.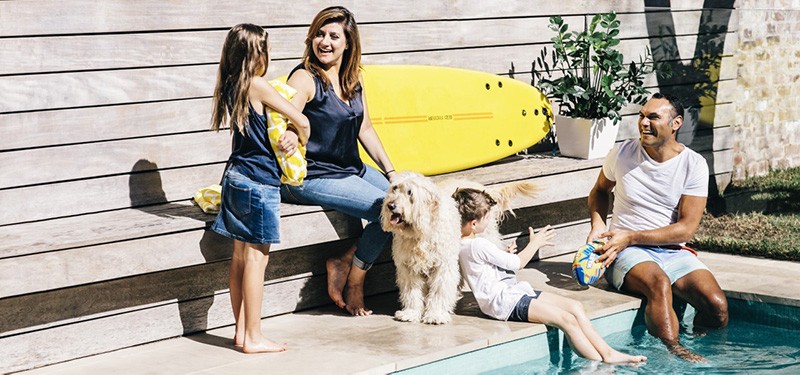 Looking to Sell your Property on the Gold Coast?
Each property is unique, and requires its own combination of marketing to find every buyer. We look forward to meeting you to discuss how Ray White Labrador can find the right buyer for you and your property. Call Ray White Labrador today on (07) 5552 1000 for a confidential discussion or property appraisal, or speak directly with our Principal Darren Davey on 0404 488 911.