Hiring A Property Manager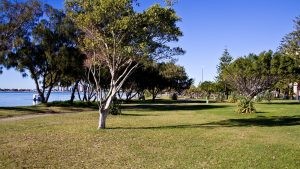 Hiring a professional property manager is essential to the success of your investment. Ray White Labrador is a family agency backed by the biggest name in Real Estate. Our professional team will market your property, process rental applications to ensure only the best tenants make it through the tenant selection process, manage the bond and so much more. Not all property management teams can promise and deliver the same level of customer service as Ray White Labrador.
Under the leadership of Darren and Sandy Davey, Ray White Labrador prides itself on its high levels of marketing, customer service and efficiency. Our highly structured and capable team deliver the highest standard of care and diligence in their work. Ray White Labrador is here to protect you and your assets.
Next Steps
Contact Ray White Labrador to discuss renting your property on the Gold Coast. Our team can schedule either a meeting in person, over the phone, or via video conference, so you can get to know us.
If your property is currently managed by another agency but you're not getting value, call us to find out how to change your property manager, it's easy!
To get in touch with us, please call Sandy Davey or Meagan Davey on (07) 5552 1000 or email sandy.davey@raywhite.com. Alternatively, please contact us on the form below.