Ray White Labrador offers the best Arundel property management to maximise the return on your investment and create a rewarding, stress-free experience for landlords and tenants.
With a trusted team of expert property managers, we use our unrivalled local knowledge and rental experience to help take the stress out of owning a rental property. From finding the best tenants at the best price to managing and maintaining your home with diligent care and professionalism every step of the way – Ray White Labrador are the trusted choice when choosing to rent out your property in Arundel.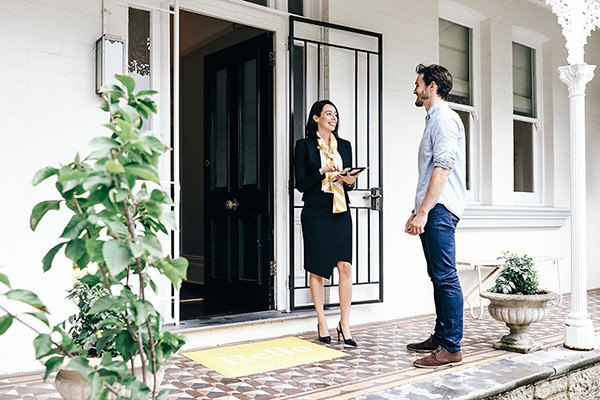 Our Property Management Arundel Services
We make renting out your house in Arundel easy with an end-to-end property management service that takes care of all the little details from start to finish:
Marketing Your Property
With four generations on the Gold Coast, we know Arundel better than anyone. We use our wealth of local knowledge and expertise to favourably position your home in the rental market at the highest price possible. Superior photos and exceptional copywriting is employed to advertise your property through various major and minor portals.
Tenant Selection
We attract the most amount of quality tenants in the shortest amount of time and thoroughly screen their rental history and income to find the absolute best match. Once verified, we send their details to you for the final approval and handle all lease documentation and signatures.
Property Management
Our highly experienced property managers will carefully oversee the day-to-day tasks of your investment with care and professionalism. We see that all maintenance and repairs are carried out by qualified professionals and that your money is being spent wisely to keep your property in top condition.
On-Time Payments
We're committed to making sure all payments to you are up to date. Our effective arrears management procedure helps to ensure payments are made on-time and that all arrears are tracked, resolved and kept to an absolute minimum.
Regular House Inspections
Our property managers will inspect your home around 3-4 times a year, approximately every 12-16 weeks. We take high-quality colour photos of the interior and exterior of your property so you can fully see the condition of your home. A report is then sent to you with a follow-up phone call to discuss the results.
Why Trust Us With Your Arundel Property Management?
Unmatched Local Knowledge
No-one knows Arundel and the Gold Coast better than we do. We'll use our knowledge of the market and the local community to secure the best results possible for your investment.
Big Brand, Boutique Service
While we may be backed by Australia's biggest brand in real estate, we're proud to offer boutique service by a small, family-run agency dedicated to providing customised solutions for every client.
Worldwide Database
Our fully interactive global database means that we can expose your property to a worldwide market of quality applicants to find you the right tenant sooner.
End-To-End Property Management
Our agency assigns you one property manager for the entire duration of your property management to ensure that every aspect of the process is handled with care, consistency and attentiveness.

Professional Property Management Services In Arundel
For outstanding Arundel property management of any type or size of rental investment, give our friendly team a call today to book a free appraisal.