Hiring A Property Manager – everything you need to know to get started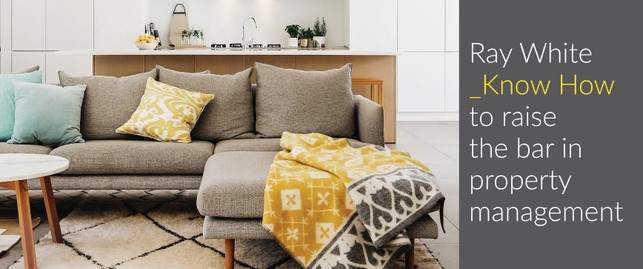 Thank you for giving us an opportunity to present our property management services to you. Hiring the right property manager is the key to owning a successful investment property. Ray White Labrador is a family agency backed by the biggest name in Real Estate. We manage rental properties across all areas of the Gold Coast from Burleigh to Pimpama, focussing on the suburbs of Southport, Surfers Paradise, Main Beach, Labrador, Ashmore, Nerang, Molendinar, Arundel, Parkwood, Biggera Waters, Runaway Bay, Coombabah, Paradise Point, and Hope Island.
At Ray White Labrador we help residential landlords, just like you, to find and retain great tenants. We also manage maintenance and repairs for your property, we make sure that the tenants are paying rent on time, and we provide you with monthly income and expenditure statements, as well as a consolidated statement at the end of each financial year. Our property management team markets your property and processes rental applications to ensure only the best tenants make it through the tenant selection process. Whether you are thinking of renting your property now or some time in the future, here is some information which we hope will assist you with choosing the right property manager for you:
Who is Ray White Labrador?
Ray White Labrador is owned by husband and wife team Darren and Sandy Davey. Darren and Sandy are supported by their daughter Meagan Davey who is the Senior Property Manager, as well as a great team of long term staff. Property management is our passion! It is just as important to us as it is to you that we place excellent tenants into your property who pay rent on time and look after your property – that's our job and we take that responsibility very seriously! We have a modest rental portfolio serviced by three full time property managers. Each of our property managers has the time to manage your property proactively, taking care of your property with forethought and planning. Another point of difference that our agency offers is that the property manager who looks after your property will manage every aspect of your rental management from start to finish, which ensures consistent communication between you, your property manager, and your tenant.
Documented Inspections
We inspect your property every 12-16 weeks (approximately 3-4 times per year) and you will receive a report by email with date stamped, colour photos to show you the condition of your property at the inspection.
Rental Appraisal
We really need to inspect your property so that we know that we are comparing apples to apples. Market rent can vary quite a bit depending on the age of the property and whether it has been renovated or updated, so we would love to take 10 minutes of your time to come and have a look at your property to provide an accurate market rental appraisal.
Timing and Photos
We can take photographs and have your ad uploaded to the main real estate portals on the same day. We advertise on www.realestate.com.au and Domain.com, and also about 8 smaller portals. Your online advertisement is the most important tool in finding you a good quality tenant quickly, and we take great care to write the perfect ad and show photos that display your property in its best light. We like to write our rental ads like sales ads by describing the features and benefits to paint a mental picture for the tenant. This leads to a high number of tenants at every inspection, finding you the best tenant in the quickest time.
Spending your money on maintenance
We are careful with your money, which means we won't send out a plumber to change a tap washer when we know that a handyman can do it at a fraction of the cost. Alternatively, if you like to be advised of all maintenance first, we can customise our management so that it suits you – that's what you get when you have a boutique agency looking after your property! We also don't take any commissions or fees from our tradespeople, and we check every invoice carefully, so that if we need to query their work or the charges we can do so impartially. This is a huge point of difference in how we manage your maintenance, and it ultimately saves you money. We understand that maximising your return on investment is critical to having a successful rental property and it's what sets us, and our agency, apart. This is achieved by having a senior property management professional managing every aspect of your property from start to finish.
Feel like changing your current property manager?
If your property is currently managed by another agency but you feel you are not getting value, did you know you can change your property manager any time by giving just 30 days notice? This notice period applies even if you have tenants in place, so call us to find out how to change your property manager, it's easy!
10 Questions to ask when you are choosing your new property manager?
How many properties does your agency manage in total? and how many properties does each property manager manage?
Do your property managers personally handle all aspects of the lease including finding a tenant, routine inspections, arrears, maintenance, entry and exit reports?
What other fees and charges will be charged throughout the lease in addition to the management fee?
How often will my property be inspected, and will I receive a report and photos after every inspection?
Will the property manager call me after every inspection?
Do you have property management software which tracks arrears, maintenance, renewing tenants, and vacating tenants?
How do you monitor and manage rental arrears?
When processing a new tenant application do you obtain a written reference from the tenant's current agent as well as obtain a copy of their rental ledger?
Do you have a system in place for upgrading your rental properties in line with the new smoke alarm upgrade legislation ?
Why should I choose you and your agency?
Next Steps
We'd love to speak with you about renting your property on the Gold Coast. We can schedule either a meeting in person, over the phone, or via video conference, so you can get to know us.
To get in touch with us, please call Sandy Davey or Meagan Davey on (07) 5552 1000 or email sandy.davey@raywhite.com