Ray White Labrador
We're a Gold Coast real estate agency with a reputation for customer excellence. Whether you need to buy, rent or sell – we work tirelessly to help you achieve your property goals.
Backed by Australia's most trusted international real estate brand, we combine our unparalleled local knowledge and expertise in residential sales and property management to secure the successful outcome our clients' expect and deserve.
Our Gold Coast real estate agents boast a long family history in the area spanning across four generations. As locals, we understand the market better than anyone and know exactly how to elevate your home above the rest with skill, professionalism and expert advice.
With a global database that's fully interactive, Ray White Labrador reaches far and wide to connect homeowners with buyers and tenants that are right for them and their property.
Sell Your Property
The Gold Coast is a vibrant, diverse city with an appealing beach culture that attracts buyers from all over Australia and the world. We make the journey of selling your home a smooth and rewarding one with a passionate team of sales professionals dedicated to customer satisfaction.
Our highly qualified estate agents on the Gold Coast can help you sell your home with confidence. We know every corner of this region and what makes each suburb and community a unique place to live. We use our extensive local knowledge and sales skills to successfully position your home on the market and showcase it to our worldwide network of potential buyers.
With an excellent proven track record of residential sales on the Gold Coast, Ray White Labrador offers homeowners an unrivalled experience in real estate. We provide tailored marketing strategies, unwavering support and guidance for both sellers and buyers and outstanding results every time.
Rent Your Property
Ray White Labrador are leaders in property management. We work closely with landlords to find and retain suitable tenants to lease their home and ensure a seamless process from beginning to end.
Our expert property managers handle every aspect of renting your home, from property listings, house viewings and screening applicants to managing tenancy agreements and legal documentation, regular property inspections, reporting and any repairs and maintenance required.
We manage all types and sizes of rental properties across the Gold Coast with a special focus on the suburbs of Labrador, Southport, Surfers Paradise, Main Beach, Benowa, Ashmore, Nerang, Molendinar, Parkwood, Arundel, Biggera Waters, Coombabah, Runaway Bay, Paradise Point and Hope Island.
Buy Or Lease Properties
If you're looking to buy or rent a home, we also provide end-to-end support for buyers and tenants on the Gold Coast. We can help you find the perfect place to live with a wide selection of homes to lease or purchase and expert advice and guidance from our highly experienced team.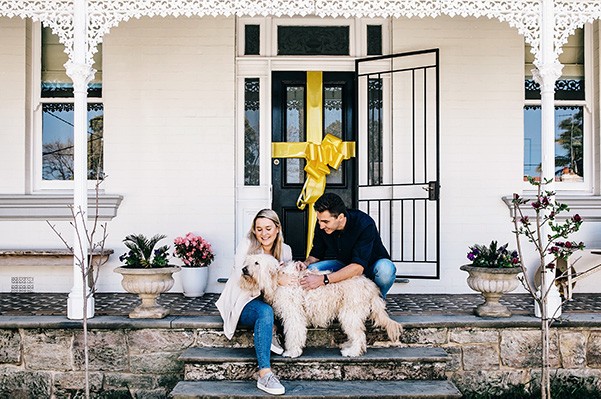 Why Are We A First-Choice Gold Coast Real Estate Agency?
Local Knowledge
We're proud of our Gold Coast heritage and use it to the advantage of our clients. We understand the property market well, have deep insight into each suburb and remain up to date with the latest trends including the Covid-19 impact on the Gold Coast real estate market and local buyer behaviour.
Personalised Service
While our brand reputation may be large, we maintain a small agency feel with friendly service and tailored solutions to suit you and your home. Our agency is family-run with a team of long-term staff who take the time to get to know you and your property so we can achieve the best results possible for every client.
Expert Team
Our team of trusted estate agents and property managers make it possible for us to maintain our reputation for reliable customer service and exceptional results. Each team member is extensively qualified and experienced in residential sales and property management on the Gold Coast and can expertly guide you through your real estate journey.
A Worldwide Reach
Thanks to our fully interactive global database, our reach is unbeatable and means we can put your home in front of a worldwide audience of potential investors ready to buy.
Innovative Thinking
We stand at the forefront of innovative thinking and advancements in the real estate industry. Our agency harnesses the latest in digital technologies and marketing techniques to get our clients the top prices they deserve in as short a time as possible to constantly exceed expectations.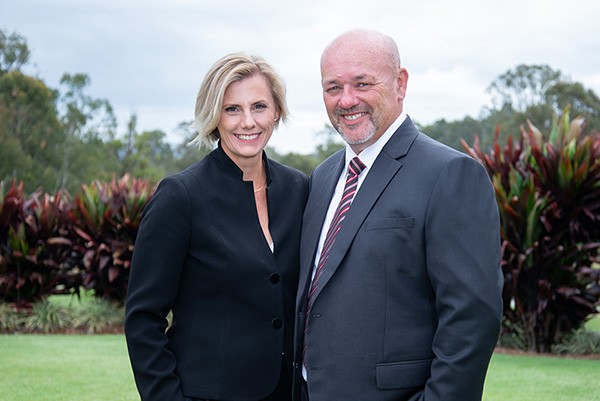 A Real Estate Agency On The Gold Coast You Can Trust
We've worked hard over the years to establish long-term client relationships built on trust, integrity and professionalism. Our clients know that they can count on us to be their number one Gold Coast real estate agency for all of their selling and renting needs. Let our family take care of your family – give Ray White Labrador a call today to book a free appraisal or enquire for more information.